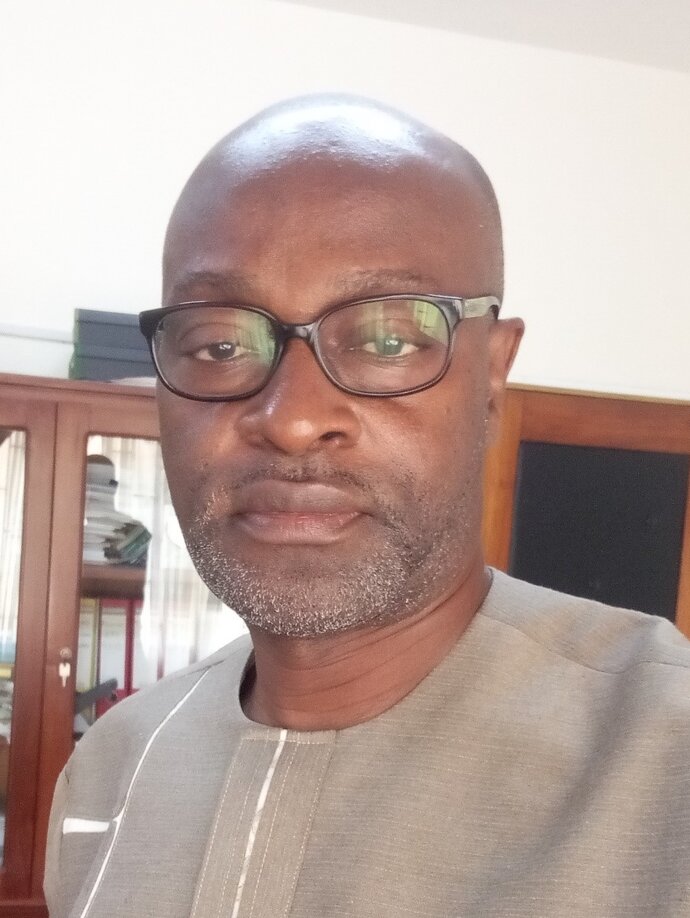 Dr Wilfrid Etienne Sèbio Batcho
Coordonnateur du Programme National de Lutte contre les Maladies Transmissibles/Coordinator of the National Program for the Fight against Communicable Diseases (PNLMT) Benin
Français
Médecin spécialiste en Gestion des Projets et Programmes de Santé (DESS obtenu au CESAG à Dakar en 2002).
Médecin spécialiste en Santé Publique/Gestionnaire des Projets et Programmes de Santé avec 28 ans d'expérience à divers niveaux de la pyramide sanitaire et 10 ans (depuis 2010) au sein du Programme MTN au Bénin. Coordonnateur du Programme National de Lutte contre les Maladies Transmissibles (PNLMT) depuis Mars 2012. Auparavant, médecin chef de district, coordonnateur de zones sanitaires et Coordonnateur adjoint du Programme National de Lutte contre Les Maladies Transmissibles. Avec des compétences avérées en Gestion des programmes de lutte contre les Maladies Tropicales Négligées (MTN), Gestion de projets et programmes à financement extérieur, mixte ou national, planification sanitaire, en épidémiologie, suivi et évaluation de projet et Programme, cartographie des MTN, traitements de masse dans le cadre de l'élimination des MTN, ect… Itervenant dans la formation des Master2 en épidémiologie et en Sociologie de la Santé à l'Université d'Abomey-Calavi au Bénin. Co auteur de plus d'une vingtaine de publications dans les revues internationales dans le cadre de l'élimination des MTN.
English
Specialist Medical doctor in Health Project and Programme Management (DESS obtained at CESAG in Dakar in 2002)
Medical Specialist in Public Health/Health Project and Programme Manager with 28 years of experience at various levels of the health system and 10 years (since 2010) within the NTD Programme in Benin. Coordinator of the National Program for the Fight against Communicable Diseases (PNLMT) since March 2012. Previously, Chief District Medical Officer, Coordinator of Health Zones and Deputy Coordinator of the National Programme for the Control of Communicable Diseases. With proven skills in Management of Neglected Tropical Diseases (NTDs) control programs, management of projects and programs with external, mixed or national funding, health planning, epidemiology, project and programme monitoring and evaluation, NTD mapping, mass treatment in the context of NTD elimination, etc... Involved in the training of Master2 in Epidemiology and Sociology of Health at the University of Abomey-Calavi in Benin. Co-author of more than twenty publications in international journals in the framework of the elimination of NTDs.