FGS Integration Group (FIG) Theory of Change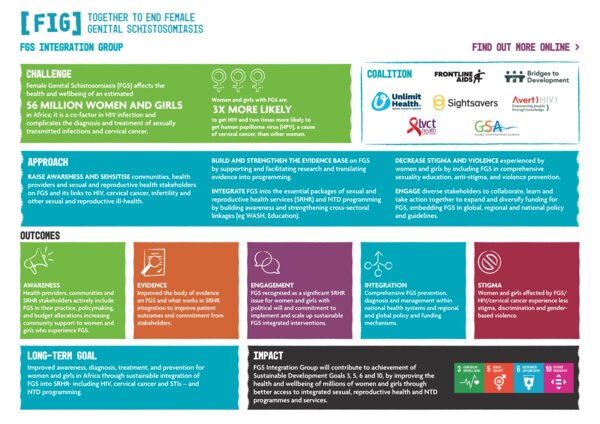 The FGS Integration Group (FIG) is an innovative coalition of organisations galvanising joint action across the sexual and reproductive health and rights (SRHR), HIV, HPV/cervical cancer, neglected tropical disease (NTD) and WASH sectors to tackle the neglected issue of FGS.
Read the FIG FGS Theory of Change to learn about the challenge, approach, desired outcomes, long term goal and impact of integrating FGS treatment and prevention into SRHR and main stream heath services.
Download the FIG Leaflet to learn more about our work.
FIG Female Genital Schistosomiasis