WHO Appoints Dr Socé Fall as Director of the Department for Neglected Tropical Diseases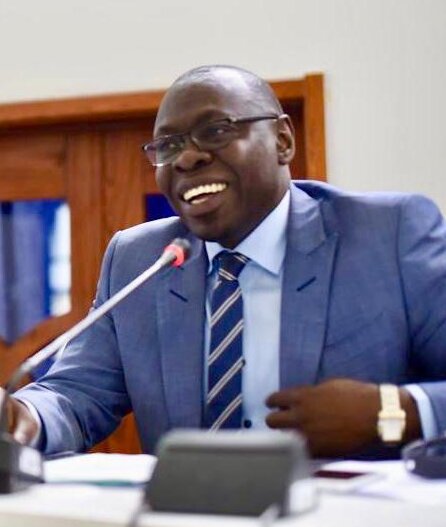 On 1 December 2022, Dr Tedros Adhanom Ghebreyesus, WHO Director-General, announced the appointment or Dr Ibrahima Socé Fall as Director of the Department of Control of Neglected Tropical Diseases, based at WHO headquarters in Geneva, Switzerland.
Dr Socé Fall, as he is universally known, is a public health scholar, global health leader and infectious diseases epidemiologist. He has vast experience in WHO having joined the Organization in 2003.
Most recently (2019–2022), he served as Assistant Director-General in charge of WHO's emergency response. During this term, he led the Organization's response to high-impact epidemics, humanitarian crises and acute public health events at global level. He was formally the Regional Emergency Director in WHO's African Region (2015–2019). Previously, he had been the WHO Representative in Mali (2012–2015), during which time he had also been appointed by the United Nations Secretary-General as Ebola Crisis Manager and Head of the United Nations Mission for Ebola Emergency Response (UNMEER, 2014–2015). From 2007 to 2012 Dr Fall served as Regional Adviser in the WHO Regional Office for Africa in charge of strategic planning for the malaria control programme as well as coordinator of the working group on strategic planning of the global Roll Back Malaria partnership; previously, he had served as coordinator of WHO malaria inter-country support teams in Africa (2003–2007).
Dr Fall was trained as a military physician and has over 30 years' experience in medical practice and public health. He earned a doctorate in medicine (DrMed) and a master's in public health from Université Cheikh Anta Diop (UCAD) in Dakar, a doctorate in public health (PhD) jointly issued by Tulane University, USA and UCAD, and a Master of Science in Sustainable Development from Tulane University. Dr Fall also specialized in tropical medicine and epidemiology at the French Military Institute of Tropical Medicine and Aix-Marseille University in 1994–1995.
Prior to joining WHO, Dr Fall held various positions in his native Senegal – including head of the planning, monitoring and evaluation, and operations division in the military health department; lecturer in the Department of Public Health at UCAD; member of the Steering Committee of the National Malaria Control Programme; and head of the regional epidemic and communicable diseases control department in St. Louis region, where he was in charge of the Expanded Programme on Immunization and neglected tropical diseases. He notably led Senegal's efforts to interrupt dracunculiasis transmission in the 1990s.
A fellow of the Faculty of Public Health of the Royal College of Physicians of the UK, Dr Fall is the co-author of more than 100 scientific articles and book chapters.
Dr Socé Fall is a national of Senegal, and speaks English, French, Fulah, Mandingo and Wolof at varying levels of proficiency. He is married with three children.
WHO