NTD Support Center announces funding for project on Intervention Effectiveness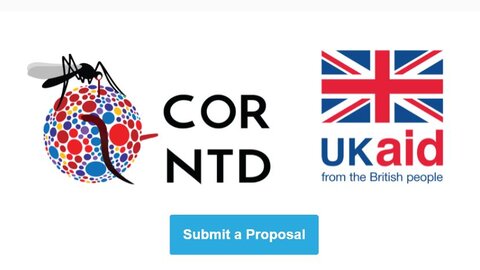 Research proposed for this call will investigate and solve persistent challenges associated with the implementation of NTD programs, focusing on different elements of either mass drug administration (MDA) or morbidity management and disability prevention (MMDP).
Proposals should include a clear strategy i) to improve NTD intervention effectiveness so as to support countries toward achieving the control and elimination targets set by the World Health Organization (WHO) and ii) to quantify this improvement. Examples include, but are not limited to:
Addressing barriers to accessibility, acceptability, and uptake of an intervention among specific population groups through context-specific approaches.
Testing of novel and cost-efficient ways to motivate and sustain the cadre of people who deliver NTD interventions, whether part of the formal health system or part of a non-formal workforce.
Developing and testing simplified and effective rapid assessment tools within the community to tailor social mobilization approaches to MDA.
Identifying methods to improve community ownership of NTD interventions and document impact.
Applications will be evaluated based on the following:
Research intervention must be nested within national NTD programs and respond to documented programmatic needs
A plan for measuring the improvement in program performance (including effectiveness, equity) achieved as a result of the research intervention
Collaboration between national and international research teams
Theory of change guiding the research
Scientific merit of the research methods
Considerations for scale up of the output
Plan for knowledge translation
Value for money
Deadline for submission
Priority deadline: June 3, 2019 at 11:59 PM EDT
Regular deadline: July 31, 2019 at 11:59 PM EDT
Find out more here: https://www.ntdsupport.org/news/announcing-call-proposals-intervention-effectiveness
Implementation Monitoring and Evaluation Research Behaviour change