Merck and the NALA Foundation Continue Partnership to Eliminate Schistosomiasis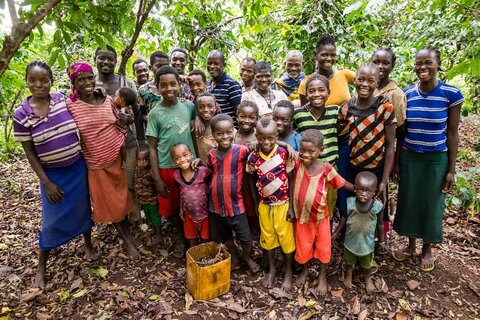 Merck has renewed its partnership with the NALA Foundation – which stands for NTD Advocacy, Learning, Action – and the Federal Ministry of Health of Ethiopia until 2023 in a joint effort to fight the Neglected Tropical Disease (NTD) Schistosomiasis in the Ethiopian southwestern region Bench Maji. Since the disease is waterborne, the current World Water Week gives a good opportunity to take a closer look at this partnership.
Via its Schistosomiasis Elimination Program Merck provides up to 250 million tablets per year for treating schistosomiasis. Merck is implementing a comprehensive approach combining treatment, research & development, health education and WASH (Water, Sanitation and Hygiene) to break the cycle of transmission and eliminate the disease that kills worldwide 200,000 people each year.
With Merck's and NALA's support Ethiopian community members in this region will continue to implement multiple WASH initiatives like constructing handwashing stations and conducting sanitation measures and awareness campaigns within their communities and schools. So far, 250,000 people have benefitted from this community engagement, especially the region Bench Maji is considered a hotspot for Schistosomiasis.
Zvi Bentwich, Founder and President of the NALA Foundation, is convinced: "The collaboration between Merck and NALA in Bench Maji proves that a long-lasting control and eventually the elimination of Neglected Tropical Diseases is optimally achieved by combining drug administration with community engagement and country ownership, especially in very difficult environments".
The project will continue to build and extend its interventions to directly target more than 170,000 school-age children from six districts with the highest prevalence of schistosomiasis. Additionally, interventions will directly target 50,000 community members in 8,000 households. The target area includes more than 850,000 people – who will indirectly benefit from the educational program and the WASH-NTD coordination mission as well.
NALA Foundation
NALA's mission is to break the cycle of poverty by eliminating Neglected Tropical Diseases (NTDs), such as Schistosomiasis, and other diseases of poverty. The NALA holistic approach works towards eliminating the root causes of those diseases, leading to sustainable poverty reduction, and healthier livelihoods by:
Assisting national and international actors in designing and implementing programs moving from control to elimination of NTDs and other diseases of poverty using community engagement and health education to facilitate behavioral change.
Researching, developing and testing new NTD control modalities and tools.
Advocating for holistic NTD control models with stakeholders and decision makers that promote behavioral change.
NALA's NTD control model focuses on complementing the MDA campaign with intense community engagement that include:
Exploring together with community stakeholders the root causes of the diseases, and potential ways for mitigation and prevention.
Intense health education on all levels including interactive tools and games.
Community based water and sanitation improvements that are executed by the community with technical support by the NALA team.