GSA network Covid-19 impact and response
Impact of COVID-19 on schistosomiasis activities.
We hope you are all safe, well and coping with the fast-changing pace of events and impact of the COVID-19 pandemic. GSA is a community of diverse partners, members and stakeholders working on schistosomiasis, and the COVID-19 pandemic and associated restrictions will impact on our work in many different ways. Therefore to strengthen our community by sharing experiences and plans, we reached out to a number of our partners and asked them the following three questions:
How has the COVID-19 pandemic impacted on your activities, particularly your ability to support NTD programmes / support M&E activities / carry out schistosomiasis related research?
What are your top priorities and challenges related to the impact of COVID-19?
Looking ahead, what preparations/ plans are needed for when COVID-19 restrictions are lifted, and activities resume?
Below we share with you some of the responses we received from our partners.
Expanded Special Project for Elimination of Neglected Tropical Disease (ESPEN)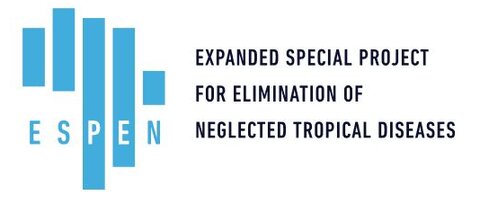 Country support activities have been adjusted in alignment with the WHO interim guidance to NTD programmes. A key priority for ESPEN is to determine the impact of a potentially prolonged delay or complete suspension of MDAs in 2020 on disease resurgence and 2030 targets. ESPEN are working with the NTD Modelling Consortium to model the possible impact of this scenario on the different countries. Another key priority is the expiry of donated medicines earmarked for distribution in 2020. ESPEN are working with the supply chain forum to analyse this data, with the context that all MDAs are currently suspended until further notice. "ESPEN are looking to utilize the data from the modelling analysis, which will show how much delay each of the SCH programmes can tolerate before seeing a negative impact of suspended MDA programmes, and will propose mitigation approaches that will then be discussed with countries for remedial strategies where possible, and where resources will allow in the context of economic recoveries." These updates can be accessed on the ESPEN Portal in due course and will be updated monthly.
World Vision International (WVI)

The impact of lockdowns in different countries means children are not being treated for NTDs, as they are not being treated also for many other needs. Community-level logistical capacity must be leveraged to maintain essential services. Our top priority is the maintenance of essential primary healthcare for children. Countries are being supported to ensure safety, training, support and equipment for frontline health workers, including Community Health Workers (CHWs), the rapid development of emergency service protocols and the maintenance of critical supply chains. Preparing for when restrictions are lifted, there will be a need to assess mental health and psychosocial effects of the crisis. Governments need to assess urgent investment priorities to restore essential services and livelihoods. Rapid assessment of the status of health and issues such as malnutrition will be required as well as investments to scale up immunizations and deworming. Following the crisis, innovations developed during the crisis, such as for CHWs deployment, use of digital platforms and telehealth and supply chain management must be reviewed and scaled into normative systems. Find out more here.
Helen Keller International (HKI)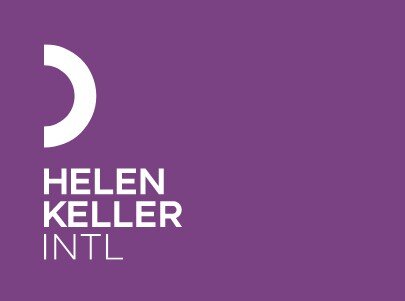 All field activities (MDAs and surveys) and non-essential travel have been suspended. Priorities are to protect communities and workers, to explore opportunities and mobilize funds to use in-country workforce to support countries in fight against COVID-19 e.g. through promoting health messages on handwashing, providing handwashing facilities etc. Secure funding to deploy staff and support countries as well as keep staff safe are key challenges. In order to be ready to move ahead as soon as restrictions are lifted work is being done to prepare planned activities, setting up funding, drug delivery, training materials and survey protocols. Find out more here.
The END Fund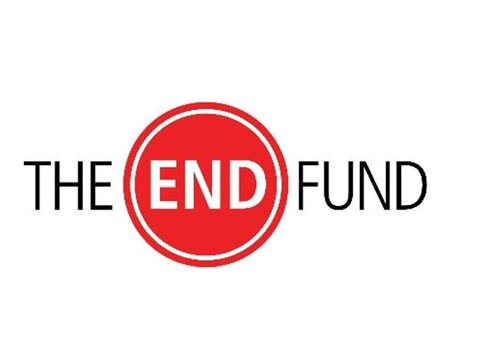 Many of our programs are on hold due to the fact that all community and school MDA are paused, and community health workers are sheltering at home due to the pandemic. To support the global health community, The END Fund has identified ways to support hand washing initiatives and important messages through a variety of outlets. The END Fund is working with partners to identify gaps in handwashing programs and are targeting funds to provide handwashing stations at local health clinics. We are also actively analysing opportunities to expand handwashing messages through a network of mobile phone providers, billboard operators and celebrity champions. The END Fund is working with partners to ensure NTD programs can start back up when appropriate and safe: "We are also focusing on what we can do for our regular NTD programming, such as designing surveillance and disease mapping protocols, analysing impact data to help us improve NTD programs, and assessing how we might need to "catch up" on NTD programs if they are delayed too long (such as additional rounds of treatment in the following year)."
Merck KGaA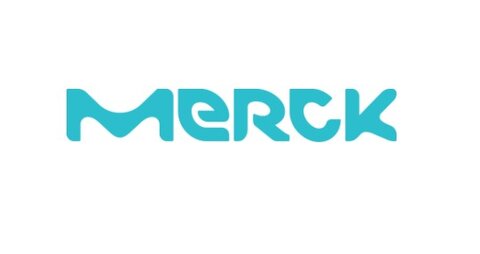 Our industry partner Merck KGaA shared with us their priorities and challenges in the current climate.
A key impact results from the uncertainties of the need and supply of praziquantel treatments. Currently waiting for WHO's guidance in order to re-prioritize shipments according to country confirmation of suspension/continuation of MDA treatments. A top priority is to selectively ship PZQ to where MDAs are currently planned to continue. A major challenge is planning production for 2020 but also receiving the green light for shipments. It is becoming increasingly problematic that warehouses are filling up while shipments are put on hold, the expiry of tablets in-country and those that can no longer be shipped is also causing great concerns. Adapting to a rapidly evolving situation and uncertainty of when MDAs can restart are major challenges. To prepare for when restrictions are lifted it is key. At the same time, it will be essential to do a country-by-country analysis of the impact of missed MDAs, and tablets in country vs. tablets needed.
National Schistosomiasis Programme
Cameroon: Professor Louis-Albert Tchuem Tchuenté gave us some insights into the impact of the COVID-19 pandemic on the national programme of schistosomiasis control and elimination in Cameroon. The Government of Cameroon put in place several measures in response to COVID-19 including the closure of all public and private schools and universities. The 2020 deworming campaign and related M&E and Female Genital Schistosomiasis operational research project have been postponed. One of the top priorities is to keep and revitalize the momentum on the elimination of schistosomiasis and other NTDs through advocacy and stakeholder engagement. Main challenges include how to increase treatment coverage and catch-up treatment and the reorganization and rescheduling of operational studies without impacting the deworming campaigns and vice versa when restrictions are lifted. The schistosomiasis team are using this period to review all achievements in SCH and STH in Cameroon, finalize the 2003-2019 progress report on SCH-STH, develop the new 2021-2030 strategic plan, revise and optimize the 2020 workplan taking into account challenges and lessons learnt from past years. The team is also working with regional and district teams to optimize micro-plans and system for collecting deworming data electronically through the national District and Health Information System.
Nigeria: Dr Obiageli Nebe highlighted the how the Covid-19 pandemic and associated restrictions means the closure of schools and total lockdown of the country and the suspension of MDA and other activities of schistosomiasis and STH implementation for 2020 as well as other NTDs. The top concerns are the safety of Health workers who put their lives on the line in the call of duties, community members who have limited knowledge about the transmission of the SARS-COVID-2 the causal agent of COVID-19. The second is with the halting of MDA campaigns across the country, the donated Praziquantel tables stand the risk of expiration. The current top priority is to revise the 2020 Programme operational plan, taking into consideration the challenges and lessons learnt. There is a need to mobilize resources to scale up mass deworming activities so as to address the huge therapeutic gap. The first activities/intial needs "post-Covid-19" include: micro-planning activities, training/retraining of Health workers and implementers, awareness creation and implementation of MDA and research into Female Genital Schistosomiasis in Nigeria.
Merck Global Health Institute (MGHI)

The pandemic and associated restrictions have impacted the activities of the Pediatric Praziquantel Consortium, the phase 3 clinical study was put on hold in Kenya and Cote d'Ivoire. The consortium project team is currently analysing the impact both financially and timewise and works closely with the respective health authorities for a date to re-start the study. Another challenge resulting from the lockdown is that collected samples cannot be shipped outside the country. Priority is to ensure safe measures are put in place to keep the samples at their current place and that their good quality is ensured. For other projects contract signatures and start dates have been delayed. Each project required a situational analysis and the development of a mitigation plan, as well as plans to help support the local teams and workforce. Ensuring the expertise and experienced workforce is kept is a key priority. "Within the institute, we currently participate in the evaluation of many internal and external requests regarding COVID-19 research and health system strengthening, and we (the institute) put a focus on how to support Low-Middle Income Countries in this situation." Find out more here.
Liverpool School Tropical Medicine (LSTM)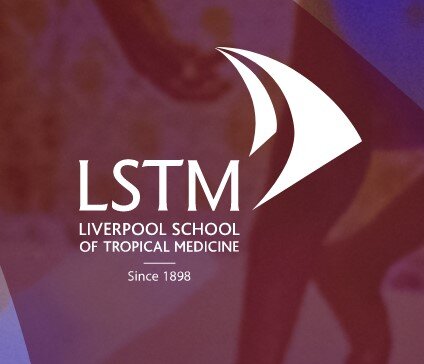 LSTM: Our planned field surveillance to monitor an outbreak of intestinal schistosomiasis on Lake Malawi shoreline has been postponed. Current priorities are to formulate desk-based activities such as writing up publications on SCH related work and grant applications for SCH control. It is important to be able to adapt to second- or even third-wave epidemics in country.
Schistosomiasis Consortium Operational Research Evaluation (SCORE)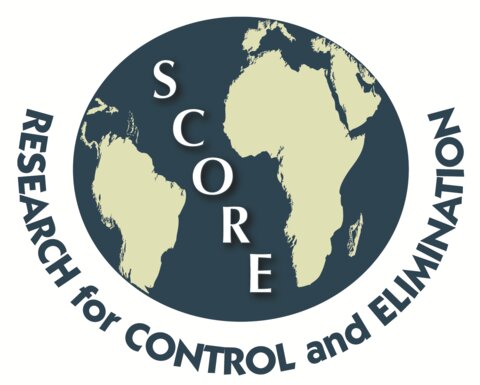 With the SCORE project in its final phases, the impact of the Covid-19 pandemic and associated restrictions has been manageable. SCORE Supplemental issue of the American Journal of Tropical Medicine & Hygiene. Three SCORE sponsored projects that were either concluding or initiating field work and surveys associated with those projects that have been halted due to COVID-19. SCORE will be finished before these can restart so alternative funding will need to be sought to finish these. Two of these (one in Tanzania and the other in Kenya) were feasibility assessments of the ability and acceptance of test, treat, track, test and treat in very low prevalence areas where mass drug administration might not be either the best approach or accepted with high compliance. The other was to be a snail survey done in conjunction with the MOH of Saint Lucia, PAHO, CDC and two universities. SCORE's role was primarily financial but now, for this survey (which was to be part of an elimination effort by St. Lucia) to move ahead it will need to seek alternative funding.
Foundation for Innovative New Diagnostics (FIND)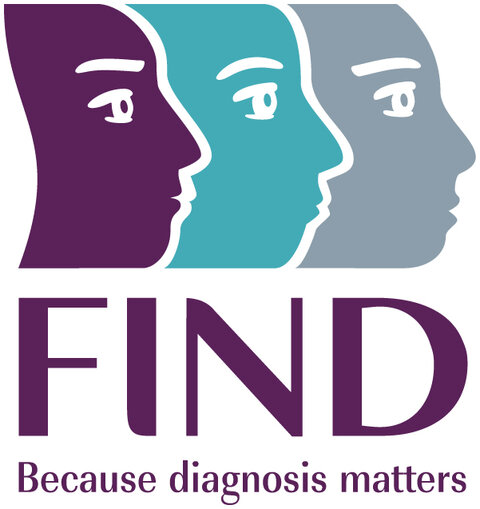 Our partners FIND updated us on their challenges and priorities. This pandemic has highlighted the importance for the need to have accurate and rapid diagnostic tests. As part of the global response, FIND is working in partnership with WHO to conduct independent evaluations of SARS-CoV-2 diagnostic tests to assist in-country decision making as well as helping to ensure that these tests are accessible where they are needed. Despite the pandemic, other programmes at FIND are still ongoing. An example of continuing schistosomiasis work is the work KEMRI and FIND are doing to ensure that the first field evaluation of a SCH prototype RDT will go ahead later this year (once the restrictions are lifted). The study evaluation protocol and documentation required to receive in-country scientific and ethical approval are being finalized to minimize delays once local institutions have reopened. Another example of ongoing NTD work is with sleeping sickness. With recent guidelines by WHO that discourages mass screening of populations, screening for sleeping sickness has now been limited to health facilities using RDTs. Our priority now is to intensify the use of this approach to prevent a resurgence of the disease. Looking ahead as to what plans are needed for when restrictions are eventually lifted, with the understanding that these times are likely to differ for each country, FIND is working closely with its partners to ensuring that priorities are aligned and that a new plan is devised taking into account the local context and the ever-changing situation. At the same time, a number of our African partner countries in which we have strengthened the capacity for molecular diagnosis are exploring the possibility of piggy-backing on that capacity to include diagnosis of COVID-19.
Ministry of Scientific Research and Innovation of Cameroon and University of Cape Town in South Africa (MinRESI / UCT)
Due to the complete shut down of the University of Cape Town, ongoing experiments for basic and preclinical lab work were terminated and planned ones were postponed. Only essential activities in ensuring the maintenance of the parasite (Schistosoma mansoni) life cycle are currently running. A number of field and clinical projects were planned to take place in rural Cameroon, these fieldtrips to collect data (KAP, socio-demographics) and biopsies (blood and stool samples) for experimental and epidemiological analyses have been interrupted. Moreover, ongoing debates in the communities about the roll out of vaccines in African populations further complicate the community support to any biomedical field studies. A considerable amount of re-information about the constructive value of clinical field work for the studied communities will be needed here to get back to the level of community support. Currently to compensate for the limited field and experimental activities, our research team is engaged in extensive data analyses and e-teaching for African students from various backgrounds at the University of Cape Town. With the current attention spike from all layers of the society regarding health issues, the timing is ideal to consolidate, by education, in our populations anti- schistosomiasis transmission habits (hygiene, avoiding releasing excreta in streams and rivers etc). A first priority will be a re-information plan for the communities on the benefits of the work we do. A key priority will be immediate mapping and MDA campaigns to assess the impact of the interruption of national control program field activities. In addition, building on the pandemic-driven need for regular hand washing to push forward the agenda of WASH to stakeholders before the hype is gone would be valuable.
The World Health Organization (WHO) guidance to temporarily suspend all programmes delivering mass treatment for neglected tropical diseases (NTDs) in order to protect vulnerable populations from the dangers of COVID-19, has put many of the activities SCI Foundation (SCIF) support on hold. But SCIF determination to end people's suffering from the devastating effects of tropical diseases means that we are using this time to prepare and adapt our workplans, so our support for treatment can resume quickly as restrictions are removed. Planning for our programmes to restart: SCIF are currently working with Ministries of Health (MoH) in all the countries where we work on a number of issues. For example, we are identifying the impact that the suspension has on the programmes we support, taking into account multiple factors including the availability of drugs. We have developed tools to help MoH to assess the risks associated with undertaking mass drug administration and associated surveys in the context of COVID-19 keeping in mind current restrictions, social distancing and other recommended safety measures. We are also working with MOH programmes on mitigation planning to modify or adapt their programmes accordingly. As health investments may have shifted towards the COVID-19 response in many countries, we are also working to identify resource gaps which may have been introduced as a result of COVID-19 activities. We are keen to ensure that the momentum and many achievements made towards control and elimination of NTDs are not negatively impacted as a result of COVID-19. We remain poised to support Ministries of Health to continue their successes as we move forward in these unprecedented times. Supporting COVID-19 efforts at home: Finally, SCIF's NHS-qualified staff members are currently supporting the UK's track and tracing efforts in response to COVID-19, and one of them is helping to plug the gap during staff shortages in a care home setting. SCIF applauds that they put their knowledge and are able to make a contribution at one of the UK's greatest hours of need.
GSA