RSTMH: Annual Meeting 2020: Emerging diseases and outbreaks
13 - 14 October 2020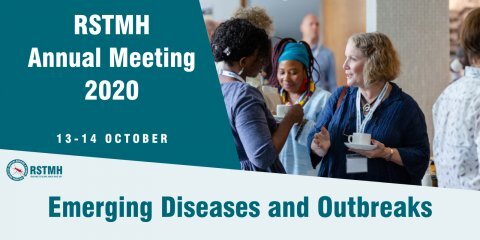 The RSTMH annual meeting is just around the corner, this virtual event will bringing together our members and supporters from around the world.
Why Attend?
All delegates will have access to networking sessions, abstract presentations and plenary talks, as well as an on-demand service following the event to watch the content and feed into the discussion in your own time.
Learn from senior experts from across the globe, on a range of subjects around the theme
Hear the latest research and lessons from the field
Have the chance to ask questions and discuss in plenary
Attend virtual networking sessions to get to know your fellow attendees
Feed into a panel developing ideas, views and evidence for RSTMH to take forward in the coming year.
Book through this link: https://rstmh.org/events/annual-meeting-2020-emerging-diseases-and-outbreaks
Research Monitoring and Evaluation Implementation Behaviour change