Nigeria Federal Ministry of Health World NTD Day
30 January 2020
Abuja, Nigeria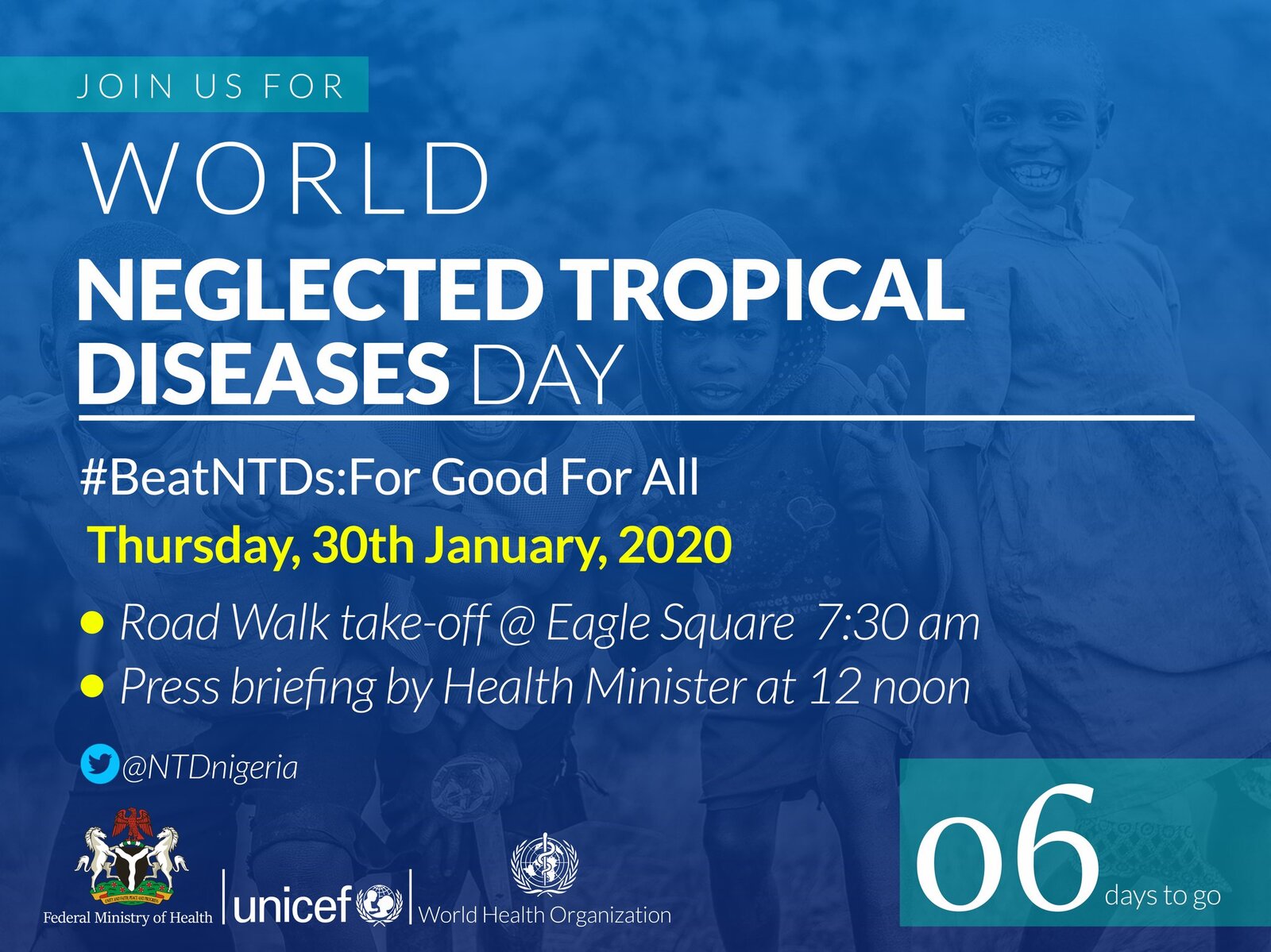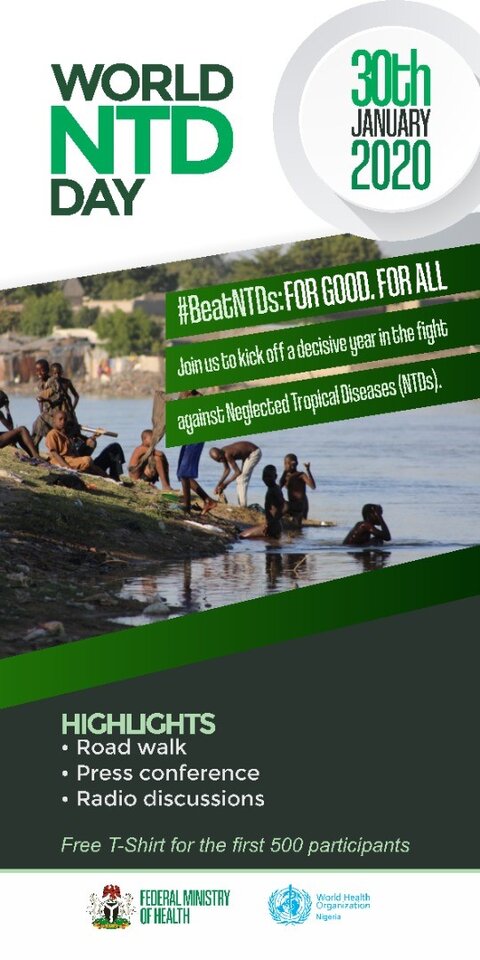 Join the Federal Ministry of Health Nigeria (FMOH) and partners to commemorate the first World Neglected Tropical Diseases Day (World NTD Day). The FMOH has planned many exciting activities starting with a public rally and road walk in Abuja.
To join the World NTD Day Road walk meet at 7:30am at the Eagle Square, Abuja.
Free T-shirts with logos will be handed out to the first arrivals.
After the walk the FMOH will host a press conference and radio discussions on the impact of NTDs in Nigeria and the public health interventions being used to treat, prevent and stop these devastating diseases.
It promises to be a very exciting day!
Implementation