Fiocruz | Lecture at the International Schistosomiasis Pre-Symposium
24 June 2021 5pm UTC [2pm Brazilian time]
Virtual event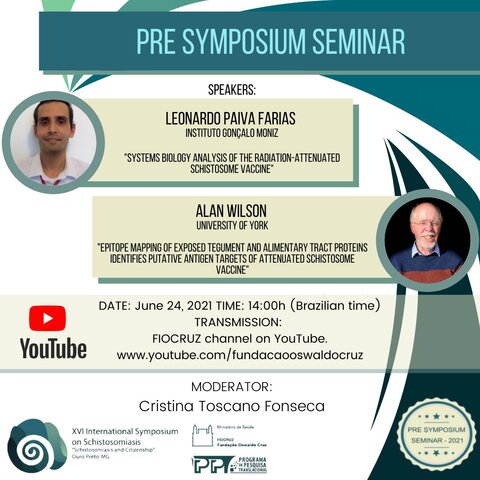 The Translational Research Program (PPT), linked to the Vice Presidency of Research and Collections (VPPCB) will promote the lecture as part of the events of the International Pre-Symposium on Schistosomiasis.
The lecture will take place on 06/24/2021 and will feature the participation of lecturers Leonardo Paiva Farias, from the Gonçalo Moniz Institute and Alan Wilson, from the University of York.
The broadcast will be live on Fiocruz's official YouTube channel.
Research